The Mittaphab Hospital Plastic Surgery Project
In Cooperation with Plasticos Foundation, Lao Rehabilitation Foundation organized and coordinated a plastic surgery project at Mittaphab Hospital, Vientiane, in January 2008. A team of 13 health professionals, surgeons, anesthesiologists, pediatricians and specialized nurses from Los Angeles, the San Francisco Bay area, Portland Oregon, Singapore and Hong Kong was assembled and met in Vientiane to perform free reconstructive surgeries for children and adults from impoverished regions of Laos. With the help of Cathay Pacific Airways, the team brought all necessary medical equipment and supplies for the mission.
More than 100 people coming from Oudomxay, Luang Prabang, Luang Namtha, Bokeo, Xieng Khuang, Huaphan, Vientiane, Saravan, Savannakhet and Borikhamxay provinces applied for treatment. The Foundation provided free round trip transportation to Vientiane. It also provided food and accommodation while staying at the hospital since all patients were from poor ethnic groups from far away villages. Sixty-three urgent cases were selected for treatment and 98 surgical procedures were performed as several patients needed more than one surgery, particularly with burn contracture cases.
The Foundations also donated autoclave, laryngoscopes, surgical instruments, medicine and medical supplies to Mittaphab Hospital.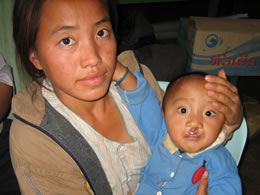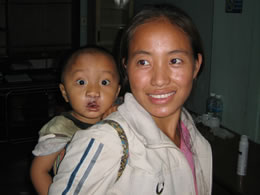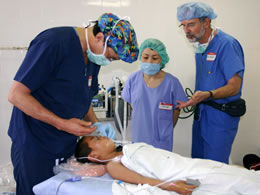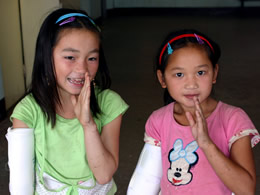 Click here to download the full PDF of our plastic surgery mission at Mittaphab Hospital.